Without software, a company's time is wasted on activities that may not contribute to its growth. Having business software can help in streamlining a business's operations.
According to Statista, the annual enterprise spending in 2020 has been forecasted to be $426 billion.
Are you a business owner who is confused about which software business to start?
Here are the top 10 software ideas for business that you can start with:
1. Business accounting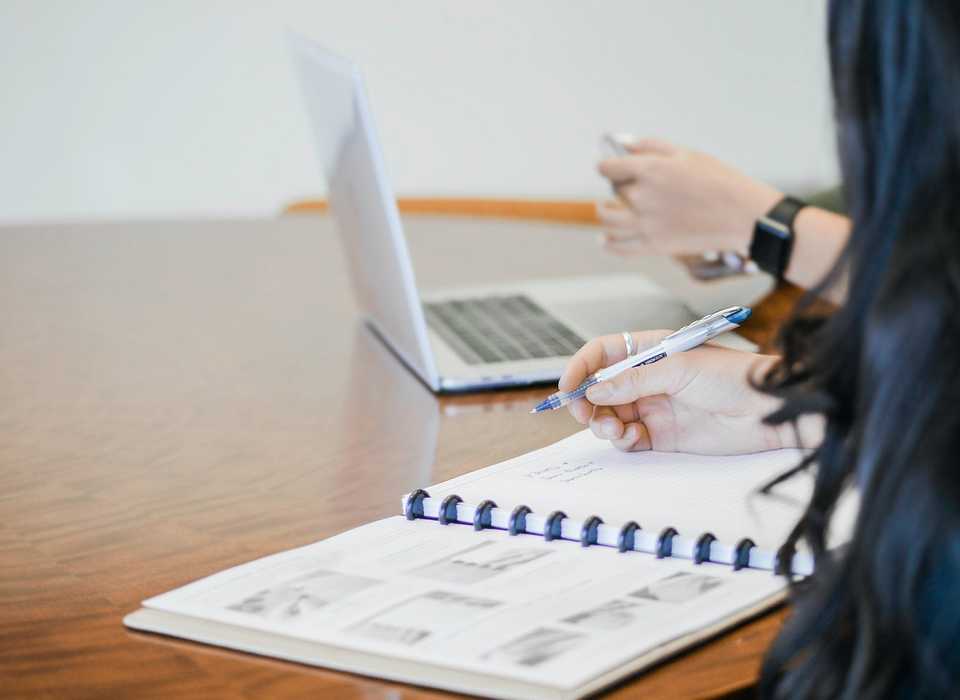 Photo by Sarah Shaffer on Unsplash
Have you ever received a payment and didn't remember which customer had made it? Have you ever been confused about how you can manage your accounting records in a better way?
The good news is that you can develop accounting software that solves the problems of thousands of customers. Whether it is creating invoices for customers, creating new contracts, or accepting payments online, the software can do it all for you.
Businesses need to have a proper record of their receipts and expenses. Without the records, businesses will not be able to prepare themselves before the deadline to pay taxes arises. It's crucial to be able to work on business goals without worrying about finances.
Software like Zoho Invoice and Quickbooks are popular in the market. They can be accessed through both personal computers and mobile phones, these software ideas aim to increase convenience for the customer.
2. Marketing
Wondering how a business can spend less time sending out promotional e-mails and posting on social media? Well, marketing software will solve this problem. A company can use this marketing software to craft its strategy.
Marketing software makes sure that you can track the e-mails that you send out to customers and helps you automate your posts on social media. As a brand, you need to utilize the power of social media.
It would be great to be able to post on social media, even if you're not online. You can create posts and set a specific time at which you wish to publish the posts, according to when your target audience is most likely to see them.
While there are tools that already exist like WordStream and Act-On are highly demanded marketing software. There is comparatively more opportunity to build something with added features such as automated email campaigns, social media posting, analytics all in one place.
3. Human resource management
Does going through drawers with many files to find the information related to your staff sound familiar to you?
Many businesses face the same issue. Moreover, physical documents remain in an office room. This makes it impossible to access the information when one isn't at the workplace.
Gone are the days when businesses used to keep physical documents related to the identity of their employees. Keeping the details associated with the employees in a safe place is possible only through human resource management software. Relevant e-mails can be sent to the employees and letters like offer letters, or increment letters can be prepared easily.
The software will also tell you about special occasions. It can inform you if an employee has completed one year at the organization or if it's their birthday. Thanks to the software, employees will be able to celebrate their special day at the office. An employee will be able to feel like a valued person in the company.
As businesses are now operating remotely, it has become essential to keep employee-related information online instead of offline. After all, no one would like to travel to a physical location if they can access information online.
Gusto and BambooHR are the two commonly used HR software.
4. Customer relationship management
Have you ever walked into a shop and entered your details, such as your name, mobile phone, and e-mail address on a screen? It is an example of a customer relationship management software. A business can send personalized recommendations to customers based on their previous purchases using the software. It can also boost its brand's image in the long run by focusing on the needs of the customers.
Imagine receiving a mail from a restaurant in which they are asking for product recommendations. A company might need to decide the flavor of a new cake. They may offer a discount on the cupcake in return for feedback. Wouldn't this be a great way to gauge customer feedback without being too pushy?
If a business is concerned about whether they should launch a new product/service, CRM software can come to the rescue. Information about the products/services that customers are dissatisfied with must be obtained.
5. Software for designing purposes
Think about the time when you purchased a product because of its design. A good design can help a company to differentiate itself from others in the market. According to MIT News, the human brain can process an image in 13 milliseconds.
This makes images a must while a business is formulating a way to boost its visibility in the market.
The software can be used for designing business cards and product packaging. Software like Adobe Photoshop and Canva are popular in the market.
6. Software for Project Management
Imagine that it's 6 p.m. After a long day of work, you realize that you'd completely forgotten about the tasks that you had to complete by the next morning.
The situation that has been mentioned above can be avoided. All that a business needs to do is use project managing software.
While working, one can quickly lose track of their deadlines. The work that is left to complete can be forgotten. By using software, reminders can be sent through e-mails, and all documents can be stored at a centralized location. Businesses can use software to update their clients on the work that has been done for them as well. Software like ProofHub and Smartsheet are common in the market.
7. Video conferencing
If texting employees or calling them doesn't feel like an actual conversation, then you're not the only one.
That's where videos enter the picture and enable you to see another person's body language and facial expressions. This makes communication more effective for everyone who is involved in the video call.
Videos are an excellent way for people to connect during times when being near other employees in a physical setting isn't an option. Video conferencing software makes it easy to work remotely.It is a personal form of communication in comparison to text messages or audio calls. Tools like screen sharing make it easy to explain the software to members of the organization.
Video conferencing software like Zoom and Skype are well-known in the market.
8. Productivity
How do you judge whether you're moving towards your targets? How do you know if you're moving in a direction where you're not supposed to? It can be very easy to lose sight of the objective that you wanted to achieve while you're working. As your workload increases, it becomes even more important to track the tasks that need to be performed.
A business can use its time in the best possible manner by developing productivity software. It will help the business to create documents and essential presentations. Microsoft Office is a commonly used software.
9. Advertising
Imagine that you're sitting in front of your computer after hours of formulating an advertising strategy. You've decided to launch an advertisement. You've made sure that the advertisement is aesthetically pleasing. You're worried about whether your advertisement will be able to reach the people that belong to your target audience. Visibility is important, and only the quality of a product/service is insufficient to be able to sell it.
With the help of advertisement software, businesses can target the audience that they want. They'll be able to target customers according to a specific location and manage all advertising campaigns efficiently. Businesses can also set the budget and the number of days for which they want to run the campaign. The software will calculate the cost per day and provide them with estimates of the number of customers that can be reached through the advertisements. Software like Adwords and Outbrain are commonly used.
10. Antivirus software
Imagine waking up one day and realizing that all of the documents in your computer have vanished into thin air. This can only mean one thing: your computer is a victim of cybercrime.
Cybercrime is a threat that businesses operating in countries around the world are facing. The world has started conducting its business operations online in the wake of the coronavirus pandemic. This increases the risk of confidential business information being leaked by hackers. The information can be used by competitors and disrupt business operations.
Antivirus software is needed by businesses to protect their data. The software scans files for viruses before they are downloaded to the computer and warns the customers of any insecure sites that may be harmful to the computer that is being used. The antivirus software conducts regular PC scans.
Norton and McAfee Total Protection are some commonly used antivirus software.
Summary
Which of the above software have you used and consider to be great software ideas for business? Let us know!
Check out Inkoop's website development services to start working on your own software idea.
- Mohita