Free Consultation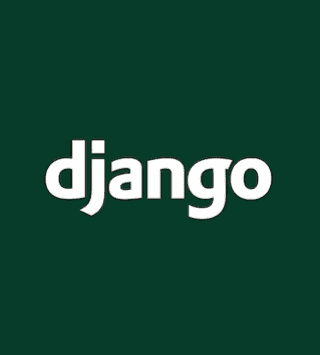 Hire Django Developers
Our Django development company in India will help you develop a robust Python-based backend for your dynamic websites and web apps with the Django web framework. The Django framework will excel at developing a fast, feature-rich, secure, and scalable backend for your business.
Contact Us
How can using the right web development
tool can help you succeed
Idea to Execution
Our dedicated team helps take your idea to the next level and help you in every step of the process.
Secure Application
It's essential for developers to include security in the app development plan. To ensure your application is as secure as it can be and it meets all the security standards and is ever-improving at the same time.
Attract new users
How would you stand out from the crowd of million apps? New user acquisition and introducing a new feature to build trust among users should be an easy-going process.
Streamline UX
The best user experience is user expectations met. Everything from strategically placed widget to flawless design and engaging content. Let our Django developers take care of it.
Accessibility
Building a cross-platform application provides native experience to users across devices. The differences are indistinguishable from the native apps and this also helps you save time and resources.
Visibility
Search engine friendly apps are the talk of the town. Well-crafted front-end development plays an important role in the app's visibility. Our Django developers ensure you never lose potential clients.
---
Why does Django stand out
in web development?
Accelerates Web Application Development
This has been designed to help the developers make an application as fast as possible. Its layout guidelines focus on reducing application development time. The functions supplied by using Django permit builders to construct custom web programs swiftly consistent with varying enterprise requirements. A large percentage of Python programmers even opt for Django when they must meet both goals and deadlines.
Fully Loaded
It works in a way to assist with user authentication, web site maps, content material management, RSS feeds and much greater such matters. These components assist in sporting out the web improvement process completely. It can do everything, from content management to managing scientific computing platforms; everything falls under the umbrella of Django.
Scalability
Django has been made in such a way that it will have the option to deal with any sort of equipment augmentations. This advantage is the primary explanation about why the busiest sites like Instagram, Pinterest, Disqus, and so on utilize the Django system.
Secure and Up-to-date
At the point when you are doing it in Django, it makes sure that engineers don't submit any missteps identified with security. Django is constantly kept up to High standard, after the latest examples in site advancement and security that Certainly addresses the Question "Is Django helpful for web development ?" - security is the main focus of a Project. Django is usually refreshed with security fixes, and regardless of whether you're using an older rendition of the system, its security is as flawless as the enhanced one.
Useful for SEO
Python/Django is renowned for its speed, and that is a favorable position in the event that you need your site to rank high in search results. With Django, you can create readable website URLs and links utilizing the most relevant keywords and search engine optimization (SEO) best practices.
Pluggable
Django is pluggable essentially and can be extended with plugins. Plugins are programming components that enable developers to add a particular component to an application, leaving plenty of scope for customization. There are several packages to assist you with including Google Maps, make complex consents, or interface with Stripe to process payments. Furthermore, on the off chance that you have to scale your venture, later on, you can unplug a few parts and replace them with others that meet your current needs.
Overview
Approach
Hire Django Developers
Hire Django and Python developers to build an exceptional front-end for websites and web applications. Our team works with flexible engagement models to choose from.
Take advantage of proven processes
and make your project a success.
01
Discussion
We begin with a detailed requirement analysis to understand your objective & scope.
02
Planning
We layout a plan on subsequent steps & come up with a timeframe to build a quality product.
03
Design
Application takes shape & a layout is prepared to understand the look & feel of the product.
04
Development
This is where we build the product from design to code and make the application work.
05
QA and Testing
Intensive testing is performed to ensure that the program works Bugfree & high-quality.
06
Deployment
We push the code for deployment to a secure & fast server.
---
Websites built with Django
Instagram
One of the most popular social media platform Instagram, is built using Django, Python and MySQL.
Spotify
Most popular music streaming Spotify uses Django for It's backend.
Dropbox
Pinterest
Quora
Coursera
---
Frequently Asked Questions(FAQ)
Can Django be used for the front end?
Is Django as a microservice a good idea?
What is Django's architecture?
Is Django and Django Rest Framework the same?
Top Django developers putting in years of experience to craft a masterpiece for your business.
Hire Django developers that have helped clients build custom software solutions across the globe. We are here to help you build your product from scratch. Our team is focused on delivering an optimal web solution that fits your industry type.
---
Expertise
Engagement Models
Extended Team
When in need to add more developers to your team, Hire one of ours. Virtual extension to your existing team to ensure your work is delivered on time.
Managed Project
We have an experienced team of designers & developers that takes care of your project. We oversee your project from inception to completion.
Single Service
If you need help with any specific service, e.g. UX/UI Design, Web & Mobile App Development. We are a one-stop destination for any of your application needs.
Brands we have worked with
.