Free Consultation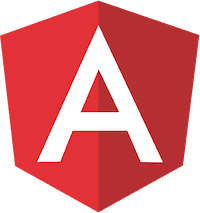 Hire AngularJS Developers
Get front-end application development solutions by our accomplished AngularJS Developers group at Inkoop. Our Angular.js developers are skilled in serving our clients by integrating impressive interface and business features across all Industries.
Contact Us
How can using the right front-end
tool can help you succeed
Idea to Execution
Our dedicated team in India helps take your idea to the next level and help you in every step of the process.
Secure Application
It's essential for developers to include security in the app development plan. To ensure your application is as secure as it can be and it meets all the security standards and is ever-improving at the same time.
Attract new users
How would you stand out from the crowd of million apps? New user acquisition and introducing a new feature to build trust among users should be an easy-going process.
Streamline UX
The Best user experience is user expectations met. Everything from strategically placed widget to flawless design and engaging content. Let our Angular developers take care of it.
Accessibility
Building a cross-platform application provides native experience to users across devices. The differences are indistinguishable from the native apps and this also helps you save time and resources.
Visibility
Search engine friendly apps are the talk of the town. Well-crafted front-end development plays an important role in the app's visibility. Our Angular developers ensure you never lose potential clients.
---
Why does Angular stand out
in web development?
Lesser code and increased development efficiency
Lesser coding only required and hence developers can focus more on the efficiency of the application instead of writing just codes. Once the feature has caught is developer's mind, it is easier to put code lines and give better results for your business.
Simple architecture
AngularJS development is considered as the simpler design architecture which is used now a days and easy to catch up for any developers and enhance the features to any extend which client requires. It works extremely well when it comes to managing the heavy web applications that contain number of components and complex requirements.
Virtual DOM
One of the really cool parts of AngularJS is the virtual DOM. Normally, when you develop an app that has a lot of user interaction and data updates, you have to carefully consider how your app structure is going to impact performance. Even with fast client platforms and JavaScript engines, extensive DOM manipulation can be a performance bottle-neck and even result in an annoying user experience.
Fast development process
It minimises the time on website development in about 30-40% due to the lean code base, modular design and ready to use plugin solutions - Gems.
Lesser timeline
AngularJS is a latest technology which is derived from HTML and hence developers won't require much time to code the entire application. Creating new web apps with AngularJS is so easy and too quick with less effort. One can easily getting started with it. With a few attributes added to the HTML code, a simple app can be built extremely fast.
Two Way Data Binding
Two way data binding handles the synchronization between the DOM and the model in both ways, which avoid writing of considerable amount of boilerplate code.
Overview
Approach
Take advantage of proven processes
and make your project a success.
01
Discussion
We begin with a detailed requirement analysis to understand your objective & scope.
02
Planning
We layout a plan on subsequent steps & come up with a timeframe to build a quality product.
03
Design
Application takes shape & a layout is prepared to understand the look & feel of the product.
04
Development
This is where we build the product from design to code and make the application work.
05
QA and Testing
Intensive testing is performed to ensure that the program works Bugfree & high-quality.
06
Deployment
We push the code for deployment to a secure & fast server.
---
Top AngularJS developers putting in years of experience to craft a masterpiece for your business.
Hire AngularJS developers that have helped clients build custom software solutions across the globe. We are here to help you build your product from scratch. Our team is focused on delivering an optimal web solution that fits your industry type.
---
Expertise
Engagement Models
Extended Team
When in need to add more developers to your team, Hire one of ours. Virtual extension to your existing team to ensure your work is delivered on time.
Managed Project
We have an experienced team of designers & developers that takes care of your project. We oversee your project from inception to completion.
Single Service
If you need help with any specific service, e.g. UX/UI Design, Web & Mobile App Development. We are a one-stop destination for any of your application needs.
Brands we have worked with
.