Free Consultation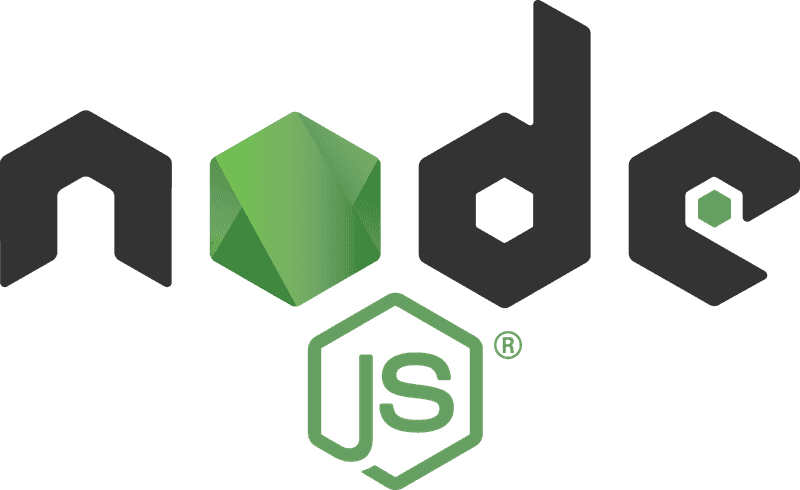 Hire Node.JS Developers
Hire our Node JS developers in India to get application development with JavaScript. Our Node.js developers are skilled in serving our clients by integrating impressive interface and business features across all Industries.
Contact Us
How can using the right web development
tool can help you succeed
Idea to Execution
Our dedicated team helps take your idea to the next level and help you in every step of the process.
Secure Application
It's essential for developers to include security in the app development plan. To ensure your application is as secure as it can be and it meets all the security standards and is ever-improving at the same time.
Attract new users
How would you stand out from the crowd of million apps? New user acquisition and introducing a new feature to build trust among users should be an easy-going process.
Streamline UX
The Best user experience is user expectations met. Everything from strategically placed widget to flawless design and engaging content. Let our Node.js developers take care of it.
Accessibility
Building a cross-platform application provides native experience to users across devices. The differences are indistinguishable from the native apps and this also helps you save time and resources.
Visibility
Search engine friendly apps are the talk of the town. Well-crafted front-end development plays an important role in the app's visibility. Our Node.js developers ensure you never lose potential clients.
---
Why does Node.JS stand out
in web development?
Easy Scalability
One of the key favorable circumstances of Node.JS is that developers think that its simple to scale the applications in level just as the vertical directions. The applications can be scaled Horizontally by the option of adding additional nodes to the existing system.<br/>Additionally, Node.JS also offers you the alternative of adding additional assets to the single hubs during the vertical scaling of the application. Along these lines, it is profoundly versatile and gives preferred alternative over other JavaScript servers.
High Performance, Speed, and Efficiency
In Node.JS, the JavaScript code is threaded with the assistance of Google's V8 JS motor. Google puts vigorously in its engine, so the performance is improved. This incredibly improves the presentation and asset productivity of an application. Likewise, it permits utilizing highlights that are not accessible for the program, for example, a direct file system API, TCP sockets and so forth. The code execution is rapid and multiple requests can be handled at the same time since Node.JS runtime condition supports the non-blocking event-driven input/output tasks. Node.JS likewise offers the component of single module caching, which enables the application to load faster and be highly responsive.
Simplicity and Universality
JavaScript is one of the most widely utilized programming languages among developers. Most of the front-end developers are very much aware of it. It turns out to be simpler for them to utilize Node.JS as a backend. Also, a Node.JS developer can make a cross-platform application for Windows, Linux, and Mac. Also, Node.JS isn't just for mobile, desktop, and web development. The upsides of Node.JS are effectively applied in the improvement of cloud or IoT solutions.
Supported across community
Among the benefits of utilizing Node.JS, Developers mention the worldwide developer's network. There is a huge number of dynamic developers who add to open-source, create and support the framework, and offer their learning bits of knowledge or coding experience with others.<br/>Node.JS is well-supported on GitHub, and it is more mainstream. In addition, such organizations as IBM, PayPal, eBay, Microsoft, Netflix, Yahoo!, LinkedIn, or NASA bolster and effectively use Node.JS.
Single Codebase
Node.js is presently demonstrating its value as a game-changing innovation as developers can compose JavaScript server-side and client-side coding. This enables the developers to compose front-end and back-end web applications in JavaScript utilizing a runtime situation.Node.js executes code on V8 engine which optimizes the code and give better performance, What's more, it turns out to be anything but difficult to send and synchronize the information between these two focuses naturally, helping designers to spare time.<br/>In spite of its huge number of advantages, Node.js' power is still in its maturing stage. The picking up fame of this stage could end up being a defining moment for any web advancement business.
Cost-Effective for an Enterprise
As an Enterprise it lets you spend less on infrastructure since you can handle the load with less hardware. As it serves both the customers and server-side applications it is known as full-stack JS. After this, there is no compelling reason to contract separate developers for back-end and front-end development. This spares a lot of time, cash and endeavors.
Overview
Approach
Hire Node.JS Developers
Hire Node.JS developers to build an exceptional front-end for websites and web applications. Our team works with flexible engagement models to choose from.
Take advantage of proven processes
and make your project a success.
01
Discussion
We begin with a detailed requirement analysis to understand your objective & scope.
02
Planning
We layout a plan on subsequent steps & come up with a timeframe to build a quality product.
03
Design
Application takes shape & a layout is prepared to understand the look & feel of the product.
04
Development
This is where we build the product from design to code and make the application work.
05
QA and Testing
Intensive testing is performed to ensure that the program works Bugfree & high-quality.
06
Deployment
We push the code for deployment to a secure & fast server.
---
Websites built with Node.js
Netflix
One of the biggest streaming service provides uses Node.js for it's backend.
LinkedIn
The biggest social-networking platform dedicated to business, networking and employment. LinkedIn, also relies on Node.js' as their trusted back-end framework.
Walmart
Walmart, uses Node.js for their online platform to handle user requests on the server.
Trello
A Kanban-style list-making and task management application owned by Atlassian. They use Node.js on the server side to handle user requests.
Uber
A platform that connects cab riders to customers in need of transportation. Their team uses Node.js in their servers.
---
Frequently Asked Questions(FAQ)
Is Node.js a Programming Language?
What databases are supported with node.JS?
Is Node js good for prototyping and MVPs?
What type of web applications can be built with Node.js?
What is the hosting/deployment process for Node.js?
Top Node.JS developers putting in years of experience to craft a masterpiece for your business.
Hire Node.JS developers that have helped clients build custom software solutions across the globe. We are here to help you build your product from scratch. Our team is focused on delivering an optimal web solution that fits your industry type.
---
Expertise
Engagement Models
Extended Team
When in need to add more developers to your team, Hire one of ours. Virtual extension to your existing team to ensure your work is delivered on time.
Managed Project
We have an experienced team of designers & developers that takes care of your project. We oversee your project from inception to completion.
Single Service
If you need help with any specific service, e.g. UX/UI Design, Web & Mobile App Development. We are a one-stop destination for any of your application needs.
Brands we have worked with
.