Free Consultation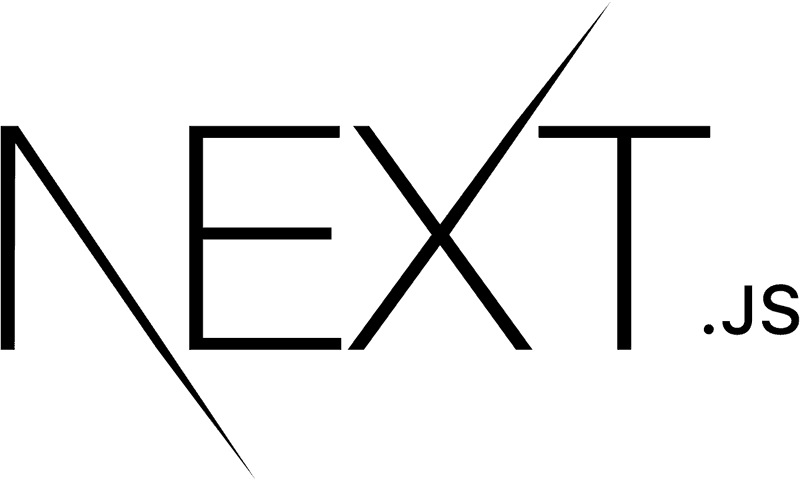 Hire NextJS Developers
Get front-end application development solutions by our accomplished group of NextJS Developers at Inkoop. Our Next.js developers in India are skilled in serving our clients by integrating impressive interface and business features across all Industries.
Contact Us
How can using the right front-end
tool can help you succeed
Idea to Execution
Our dedicated team helps take your idea to the next level and help you in every step of the process.
Secure Application
It's essential for developers to include security in the app development plan. To ensure your application is as secure as it can be and it meets all the security standards and is ever-improving at the same time.
Attract new users
How would you stand out from the crowd of million apps? New user acquisition and introducing a new feature to build trust among users should be an easy-going process.
Streamline UX
The Best user experience is user expectations met. Everything from strategically placed widget to flawless design and engaging content. Let our NextJS developers take care of it.
Accessibility
Building a cross-platform application provides native experience to users across devices. The differences are indistinguishable from the native apps and this also helps you save time and resources.
Visibility
Search engine friendly apps are the talk of the town. Well-crafted front-end development plays an important role in the app's visibility. Our NextJS developers ensure you never lose potential clients.
---
AMS Network
Inkoop is the development partner for an arts management system. The team updates and adjusts the system regularly according to the needs of the clients.
"Inkoop's responsiveness is key for us."
A responsive team, Inkoop is always available to provide support, making them excellent partners. Over the past five years, the project has run smoothly and successfully, satisfying internal stakeholders.
Cam McRes- CPO, Arts Management System
---
Why does NextJS stand out
in web development?
SEO Friendly
Next.js pre-renders your web app on the Server and returns HTML pages. Which are fast and can be easily crawled by Search Engines. When the web page loads in the browser it Rehydrates itself into a Single Page Application. It does not have shortcomings of traditional Single Page Applications.
Creating Dynamic Web Apps is Easier
Creating a dynamic web application with clumsy HTML strings was a difficult task as it required complex coding. However, React JS has resolved that issue. It utilizes the JSX, which is a particular syntax letting HTML quotes and HTML tag syntax application to render specific subcomponents. It additionally supports the building of machine-readable codes and mixes the components into an individual time variable file.
Option to Reuse Components
All things considered, this has come as one of the significant favors for the developers. They can really reuse the components that were developed for some other application having similar functions. This helps a lot in sparing the time and effort and lets you complete the project at a faster pace. Since there is less coding with ReactJS, there are lesser odds of making errors. This likewise improves the speed of the application, which appreciates more client retention.
React Based
Next JS is based on React JS. So you get all the advantages of React JS in Next.js. You have access to huge library of Components and Libraries built for React JS. If you already know React JS then transition to Next.js will be a piece of cake.
Strong Community
Since Next JS uses React JS which already has an enormous community of developers, there is a functioning network of NextJS and ReactJS developers on platforms like StackOverflow, Slack, Freenode IRC and they have various sorts of discussions that give satisfactory answers. The React JS community will make the progress increasingly open for the new developers.
Overview
Approach
Hire NextJS Developers
Hire NextJS developers to build an exceptional front-end for websites and web applications. Our team works with flexible engagement models to choose from.
Take advantage of proven processes
and make your project a success.
01
Discussion
We begin with a detailed requirement analysis to understand your objective & scope.
02
Planning
We layout a plan on subsequent steps & come up with a timeframe to build a quality product.
03
Design
Application takes shape & a layout is prepared to understand the look & feel of the product.
04
Development
This is where we build the product from design to code and make the application work.
05
QA and Testing
Intensive testing is performed to ensure that the program works Bugfree & high-quality.
06
Deployment
We push the code for deployment to a secure & fast server.
---
Websites built with Next.js
Audible
The biggest platform for buying and listening audiobook and audio shows is using Next.js
Typeform
One of the largest saas service for building forms and online surveys, heavily uses Next.js.
Nike
Nike uses next js on it's website. It's whole e-commerce platform is powered by Next JS
IGN
An entertainment and media website uses next js for handling it high network traffic
Netflix
An online streaming service that utilizes react for its startup speed, runtime performance & modern interface.
---
Frequently Asked Questions(FAQ)
What is Next JS used for?
What are the advantages of using NextJS over simple React.js?
Can Next JS be added to an existing project?
How do I host Next.js applications?
Top NextJS developers putting in years of experience to craft a masterpiece for your business.
Hire NextJS developers that have helped clients build custom software solutions across the globe. We are here to help you build your product from scratch. Our team is focused on delivering an optimal web solution that fits your industry type.
---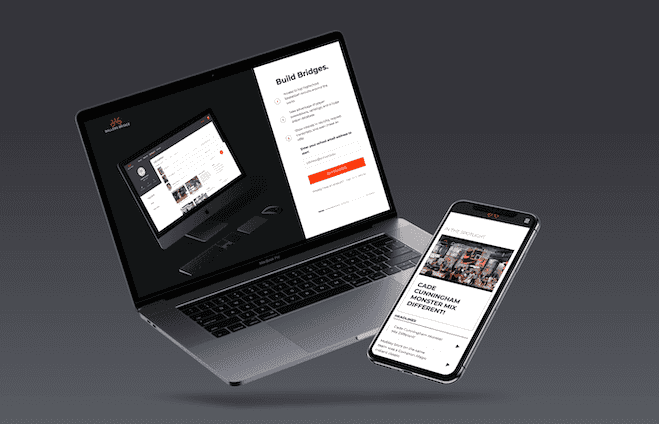 BallersBridge
A sports tech brand hired Inkoop to assist with the development of a media portal for college coaches to recruit athletes.
"Inkoop Team managed all the development and did a great job from start to finish."
The portal has had a great impact since it's been integrated into the website. The team at Inkoop is responsive, easy to work with, understanding, timely, and able to do a great job.
Gerald- CEO, Ballers Bridges
---
Expertise
Engagement Models
Extended Team
When in need to add more developers to your team, Hire one of ours. Virtual extension to your existing team to ensure your work is delivered on time.
Managed Project
We have an experienced team of designers & developers that takes care of your project. We oversee your project from inception to completion.
Single Service
If you need help with any specific service, e.g. UX/UI Design, Web & Mobile App Development. We are a one-stop destination for any of your application needs.
Brands we have worked with
.