Free Consultation
Fintech Software Development Company
.
We help organizations transform their financial services with improved tech for increased efficiency, transparency, quick response time, and customer satisfaction..
At Inkoop we provide innovative solutions for modern financial problems from managing risks to compliance obligations. We design & develop custom fintech applications tailored to your business requirements. We have the expertise to provide Fintech Solutions for industry-specific challenges and we're constantly eager to partake in the ventures that change the financial industry. Be it a P2P lending platform, a crowdfunding platform, Wealth management solutions, or Digital wallets.
Fintech Software Solutions
.
Portfolio Management
Tools build to generate investment approvals based on the customer's profile, return expectations, and other preferences.
Fraud detection
A secure electronic payment system build for customers to prevent fraud and credit risk on both web and mobile applications.
Financial Planner
Bringing years of financial planning together for today's investors. Starting from educational planning to saving for retirement.
Features that make a difference
.
Case Studies
.
A safe & secure FinTech application has numerous variables related to them. Incorporating the right security provisions is of key significance. Another factor is employing particular FinTech application designers for creating FinTech applications obliging the requirements of the financial business.We at Inkoop have built fintech solutions for startups and enterprise companies.
We build applications that work for businesses and users regardless of whether it's an intranet platform, a progressive web app, or an eCommerce site.
Our experience with financial software solutions reaches out from payments to security and wealth management.
Take a look at our work in the case studies below -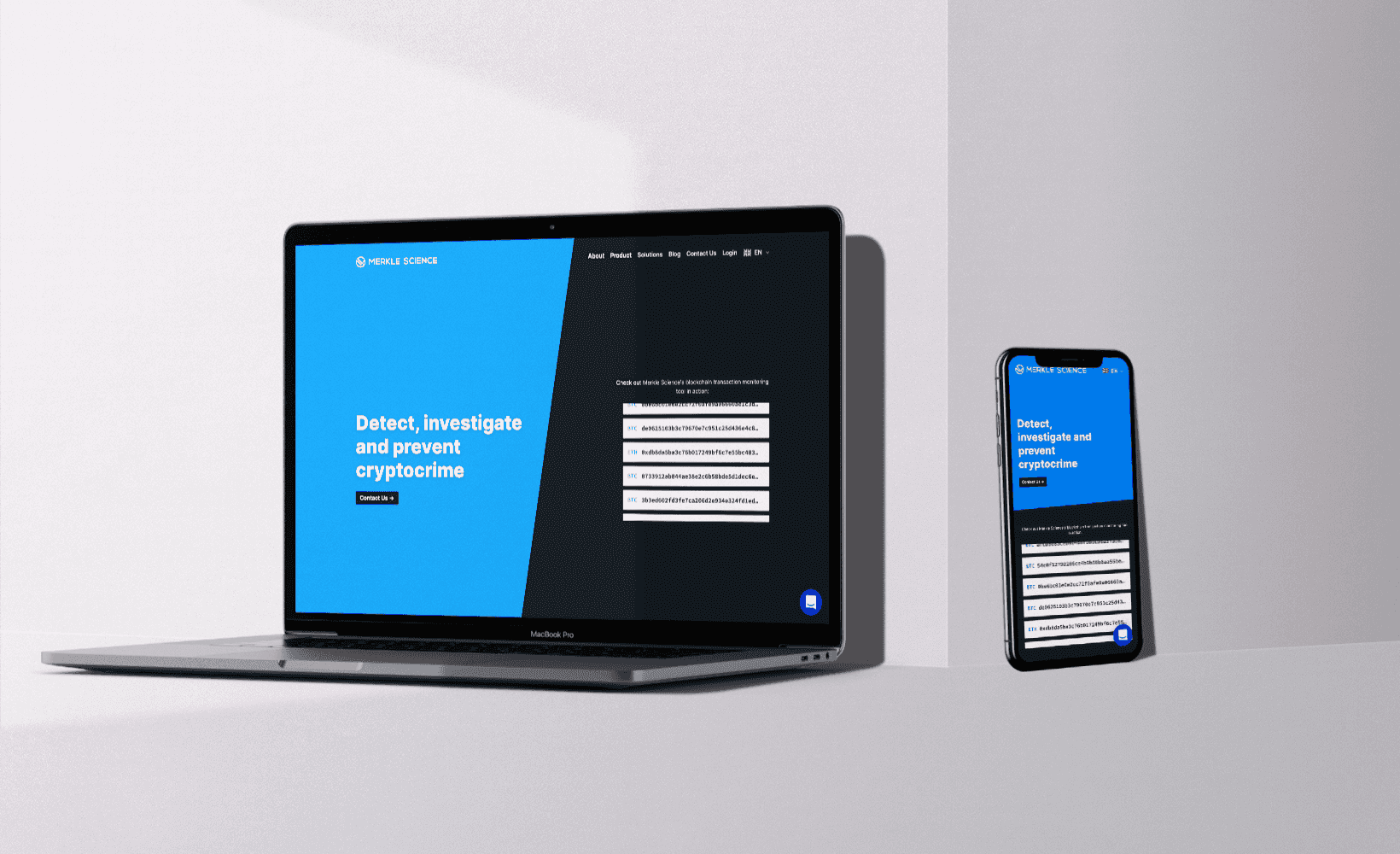 Merkle Science
Merkle Science provides transaction monitoring and forensics tools to help cryptocurrency companies and law enforcement detect and prevent illegal use of cryptocurrencies.
Wealth management
.
Fintech applications to help organizations in managing financial resources, personal investment, and analytics.
monitor consumer patterns
Know the scope of customers
Better Communication
Consumer banking
.
We build secure and consumer-friendly financial applications for banks of various sizes: small size to an enterprise.
Helping customer support
Anticipating what's to come
Smoother operations
Insurance
.
Fintech applications for insurance agencies that assist them with improving engagement, underwriting process, handle claims, and detect fraud.
Fraud Prevention
Fraud Prevention
Billing efficiency
Lending Solutions
.
By integrating technology across lending activities, we build applications that facilitate the process of loan approvals, eligibility checks, and online verification.
KYC verification
Auto Repayments
Custom Fintech Application
.
Our Custom FinTech software application arrangements for the development of FinTech applications on both the web and mobile.
Custom Reports
Payment Gateways
Real-Time Data Interactions
Trading Platform solution
.
Trading platform software for trading companies to automate trading solutions for brokers, traders, and managers.
Custom Trading Software
Automated Trading solutions
Data Analysis Solutions
Dedicated Fintech Team
.
Add to your development capabilities to build custom fintech apps for your business with our expert dedicated fintech software development teams.
Revenue management solutions
Tax Payment solutions
Risk management
Solutions
Apps across the industry
.
Personal Finance
Personal financing would make an open door for people to loan cash to individuals. An altogether different path for the buyers to deal with their own account, this specific area would incorporate different apparatuses for following costs, dealing with a financial plan, tending to illegitimate Mastercard charges and upgrading Visa rewards.We build a fully integrated and functionally rich eCommerce system by customizing open source solutions for B2B & B2C businesses to improve online sales, branding, and customer engagement.
Taxation
It has the most exceptional programming that can limit tax liabilities and respond to changing economic conditions through scheduled portfolios.
Crowdfunding and online banking
The online segment to propel the online banking set-up movement. API integration with a bank is one of the appropriate models. It is the most recent path for the organizations to raise non-debt financing, through any social reason or by innovative ventures.
Payment infrastructure
Such sections on the entry would incorporate multiple payment options for internet-based businesses, online payment gateways, direct stores, and payment back-end for mobile applications. It supports a wide range of installment methods. Online Payment should be possible through Credit Cards or other payment systems to make it globally accepted.
Money Transfer
Agencies that permit business and individuals to transfer funds abroad effectively, economically, and with ease. Digital payments, mobile top-ups, and gifts card are a few examples.
Equity Financing
The equity section developed by our engineers is the creative method to bring capital up in return for value and allows the financial specialists to contribute to the private security market. Crowdsourcing platforms and secondary market solutions are the best examples.
Inkoop offers the best Fintech development services
.
Fintech expert team
Our cross-functional team of developers will help in building financial applications using profound tech advances and creative practices.
Agile Development Approach
We center around customer delight all through the FinTech software development process and endeavor to deliver the best arrangement in the shorter sprint. We practice a secure approach all through the application development process.
Client Engagement
We engage with our clients all through the development cycle for persistent feedback that helps us delivering arrangements according to the client's requirements. We convey FinTech arrangements backed by agile tools to construct a positive effect on your business.
Futuristic approach
Our team doesn't just focus on delivering a workable system but also concentrates on building fintech solutions that are highly scalable and stable for the future. The fintech software products are always designed with keeping in mind the performance and metrics of the respective domains.
Engagement Models
Extended Team
When in need to add more developers to your team, Hire one of ours. Virtual extension to your existing team to ensure your work is delivered on time.
Managed Project
We have an experienced team of designers & developers that takes care of your project. We oversee your project from inception to completion.
Single Service
If you need help with any specific service, e.g. UX/UI Design, Web & Mobile App Development. We are a one-stop destination for any of your application needs.
Our Process
01
---
Discussion
We begin with a detailed requirement analysis to understand your objective & scope.
02
---
Planning
We layout a plan on subsequent steps & come up with a time frame to build a quality product.
03
---
Design
Application takes shape & a layout is prepared to understand the look & feel of the product.
04
---
Development
This is where we build the product from design to code and make the application work.
05
---
QA & Testing
Intensive testing is performed to ensure that the program works Bug-free & high-quality.
06
---
Deployment
We push the code for deployment to a secure & fast server.
What Our Clients Say
?
"A responsive team, Inkoop is always available to provide support, making them excellent partners. Over the past five years, the project has run smoothly and successfully, satisfying internal stakeholders."
Cam,
CPO, Arts Management System
- VIA CLUTCH
"The portal has had a great impact since it's been integrated to the website. The team at Inkoop is responsive, easy to work with, understanding, timely, and able to do a great job."
Gerald,
CEO, Ballers Bridges
- VIA CLUTCH
"Inkoop exhibited their ability to grasp a complex project and provide potential solutions. The team strategized through seamless communication and a clear prioritization of tasks. Their efficiency and flexibility led to the speedy finish of a first-rate development project."
Jesse Fowl,
Managing Director, Solomon Solutions INC
- VIA CLUTCH
What is it like to work with us
?
Sprint Manager
We work in sprints to have more control over the project scope. We follow scrum architecture for our projects. Managers plan out sprints on a weekly basis and ensure on-time delivery.
Daily Update
We communicate daily to keep you updated with our work. Every morning we do stand-up's to discuss ongoing & upcoming tasks to ensure quantitative progress.
Quality Analysis
We take a pragmatic approach towards quality analysis that is not only focused on bugs or mitigating the security risks but also aimed at meeting the quality testing standards.
Test Server
We provide a test server to everyone involved in the project for debugging and testing to ensure we meet your expectations and Industry Standards.
Support
We offer full support after you go live. Our support team will help you with bugfixes & walkarounds.
Frequently Asked Questions
I just have an idea for the project, can you help me take it forward?
My project will need continuous enhancement and changes?
How does your team select the ideal technology for my project?
How do you manage the code?
What project management tools do you use?