Free Consultation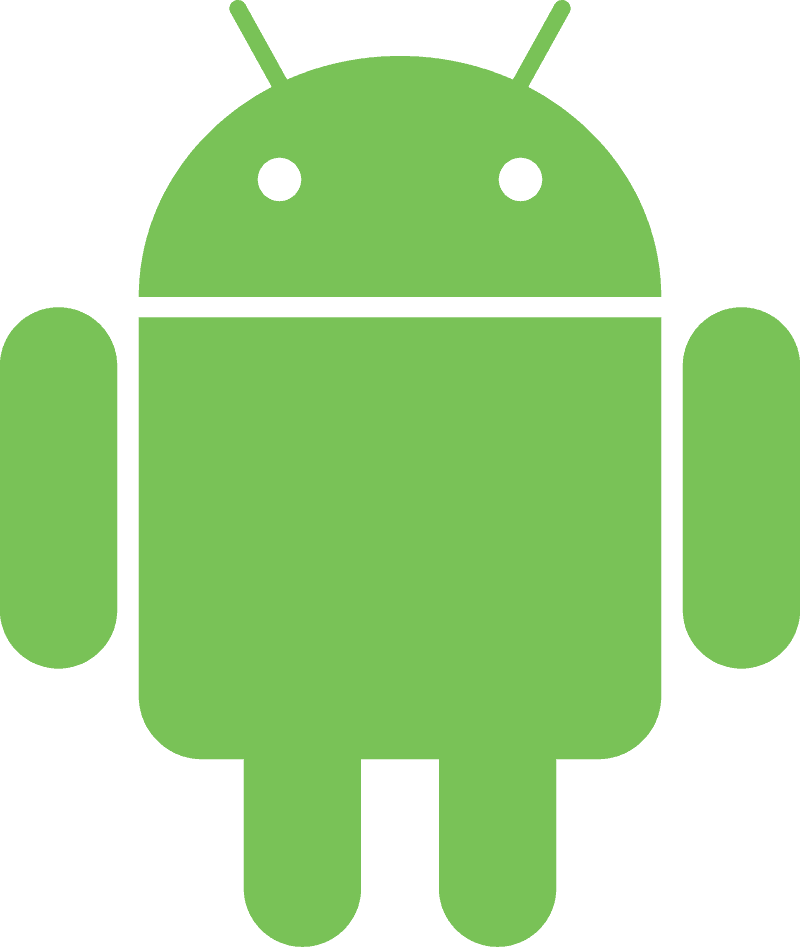 Hire Android App Developers
Get mobile application development solutions by our expert and highly experienced team of Android Developers in India to build native android applications that target latest mobile features and gives absolutely great user experience.
Target Latest Features
High Performance
Native Features
Dedicated Team
Contact Us
How can using the right mobile dev
tool can help you succeed
Idea to Execution
Our dedicated team helps take your idea to the next level and help you in every step of the process.
Secure Application
It's essential for developers to include security in the app development plan. To ensure your application is as secure as it can be and it meets all the security standards and is ever-improving at the same time.
Attract new users
How would you stand out from the crowd of million apps? New user acquisition and introducing a new feature to build trust among users should be an easy-going process.
Streamline UX
The Best user experience is user expectations met. Everything from strategically placed widget to flawless design and engaging content. Let our android developers take care of it.
Performance
We build mobile applications that provide excellent performance. Even when you're running it on older devices these application will work flawlessly.
Latest Features
We build application that use all the latest features available to provide the best product and user experience to your users.
---
Why does Native Android apps
stands out in mobile development?
Open Source
The Android platform is open source which means the Android Software Development Kit (SDK) can be leveraged without having to worry about the licensing costs or royalty. Developers can interact with the Android developer community for the forthcoming versions which they can incorporate into their app development projects.
Customizable User Interface
A user interface can either make or break your app. Android-based applications are highly customizable and easier to manage. Google is highly focused on making its user interface customizable to help developers create custom Android apps for business.
Low Investment & High ROI
Android has a relatively low barrier to entry. Its Software Development Kit (SDK) is available for free to developers which significantly reduces the development costs. However, the app development costs can be bifurcated into three major parts: development, testing, and deployment.
Multiple Sales Channels
Unlike other mobile platforms, Android applications can be deployed in different ways. You do not have to rely on a single market to distribute your applications. Besides using Google Play Store and other third-party app marketplaces, you can create your own distribution and sales channels.
Easy to Adopt
Android apps are scripted in Java programming language that leverages a rich set of libraries. Any developer familiar with Java can build Android applications easily. As per a developer survey, many Java experts find it easier to write apps for Android as compared to programmers with command over other programming languages.
Overview
Approach
Hire Android Developers
Hire Android developers to build an exceptional mobile applications for android platform. Our team works with flexible engagement models to choose from.
Take advantage of proven processes
and make your project a success.
01
Discussion
We begin with a detailed requirement analysis to understand your objective & scope.
02
Planning
We layout a plan on subsequent steps & come up with a timeframe to build a quality product.
03
Design
Application takes shape & a layout is prepared to understand the look & feel of the product.
04
Development
This is where we build the product from design to code and make the application work.
05
QA and Testing
Intensive testing is performed to ensure that the program works Bugfree & high-quality.
06
Deployment
We push the code for deployment to a secure & fast server.
---
Mobile Apps built with Native Android
Evernote
A very famous notes taking app Evernote. It's android app is built using Native Android Technologies.
Pinterest
Pinterest is an image sharing and social media service. It's mobile app is built using Native Android Technologies
Coursera
An online platform where people can take courses and learn about virtually anything. The platform's android version is built with Native Android development technologies.
Uber
Uber is a service where you can book rides using your mobile application. The application is completely built using native android technologies.
Trello
A Kanban-style list-making and task management application owned by Atlassian. The android version of this application is built using Native Android Technologies.
---
Top Android developers putting in years of experience to craft a masterpiece for your business.
Hire Android developers that have helped clients build custom software solutions across the globe. We are here to help you build your product from scratch. Our team is focused on delivering an optimal web solution that fits your industry type.
---
Expertise
Engagement Models
Extended Team
When in need to add more developers to your team, Hire one of ours. Virtual extension to your existing team to ensure your work is delivered on time.
Managed Project
We have an experienced team of designers & developers that takes care of your project. We oversee your project from inception to completion.
Single Service
If you need help with any specific service, e.g. UX/UI Design, Web & Mobile App Development. We are a one-stop destination for any of your application needs.
Brands we have worked with
.