Free Consultation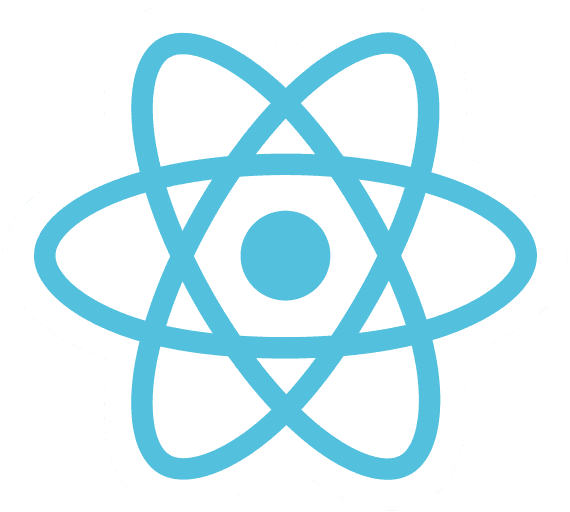 Hire React Native Developers
Hire React Native developers in India for your cross-platform mobile app development. Get truly native mobile apps for both iOS and Android; apps with a responsive UI and smooth User Experience. Hire skilled developers from our React Native development company. Developers who are proficient at JavaScript and, have vast experience building mobile apps for global users.
Cross Platform
Target Both Platforms
Single Development Team
Cost Effective
Contact Us
How can using the right mobile dev
tool can help you succeed
Idea to Execution
Our dedicated team helps take your idea to the next level and help you in every step of the process.
Secure Application
It's essential for developers to include security in the app development plan. To ensure your application is as secure as it can be and it meets all the security standards and is ever-improving at the same time.
Attract new users
How would you stand out from the crowd of million apps? New user acquisition and introducing a new feature to build trust among users should be an easy-going process.
Streamline UX
The Best user experience is user expectations met. Everything from strategically placed widget to flawless design and engaging content. Let our React Native developers take care of it.
Performance
We build mobile applications that provide excellent performance. Even when you're running it on older devices these application will work flawlessly.
Latest Features
We build application that use all the latest features available to provide the best product and user experience to your users.
---
Why does React Native apps
stands out in mobile development?
Known for Optimal Performance
Certainly, React Native is a genuine resource with regards to improving the performance through native control and modules. The React Native gets associated with the native component for both the Operating Systems and creates code to the local APIs.<br/>The improved performance is because of the way it uses a different thread from UI and the native APIs. You can likewise use different options, for example, WebView, but it will decline the performance level.
Can Reuse the Codes and Pre-Developed Components
Perhaps the greatest advantage of React Native is the upside of code reusability. The developers feel relieved as they don't need to build up a different mobile app for each platform. You can integrate 90% of the native framework for reusing the codes. This unique feature saves a lot of time and decreases the cost of app development. It basically implies that the codes are written in advance are simply required to implement it as per the app requirement.
Enormous Community of Developers
The fact that React Native is an open-source JavaScript stage where each developer is allowed to add to the framework and it's effectively available to all is amazing. Along these lines, you can use the network-driven innovation. This implies if any developer stalls out someplace while building up an application, he is free to take the assistance of the individuals within the community who might help him. GitHub React Native Community encourages developers to share their encounters at whatever point they discovering some new information about the React Native. They also get feedback from the members of the community.
React Native is a Cost-Effective Solution
Reusability in React Native diminishes the expense of the application development. The developers don't have to utilize separate codes for both the platforms as both OS can be coded with a single programming language. So, This makes your task cost moderate as you don't need to utilize an enormous group and various developers for taking care of business.
Offers Simple User Interface
The React Native likewise offers a versatile User Interface, That is the reason it is increasingly known as an open-source JavaScript library instead of being a system. When you have developed a perfect application, it's essential to get the interface right and React Native is only the ideal decision for getting it. It offers a progressively responsive UI and reduces the loading time too.
Support Plugins
The React Native additionally supports third-party plugins offering a few alternatives that incorporate native modules and JavaScript modules. This is on the grounds that it doesn't have some components in the main framework.<br/>For example, If you are adding any Map in your application, React Native allows you to do as such by associating the plugin with a native or third-party module.
Offers More Stable Apps
One of the advantages of React Native is that it simplifies the process of data binding. This helps your app become more reliable and stable. The child element doesn't have any effect on the parent data. The React Native only allows the updating of the permitted components and if you need to make any alteration, at that point you are required to change and apply the updates.
Overview
Approach
Hire React Native Developers
Hire React Native to build exceptional mobile applications for both Android and iOS Platform. Our team works with flexible engagement models to choose from.
Take advantage of proven processes
and make your project a success.
01
Discussion
We begin with a detailed requirement analysis to understand your objective & scope.
02
Planning
We layout a plan on subsequent steps & come up with a timeframe to build a quality product.
03
Design
Application takes shape & a layout is prepared to understand the look & feel of the product.
04
Development
This is where we build the product from design to code and make the application work.
05
QA and Testing
Intensive testing is performed to ensure that the program works Bugfree & high-quality.
06
Deployment
We push the code for deployment to a secure & fast server.
---
Mobile Apps built with React Native
Instagram
Since React Native was created by Instagram's parent company Facebook, it was pretty clear that Instagram app would be built using React Native.
Walmart
Walmart's development team built their Android and iOS applications using React Native.
Oculus
Another Facebook Company. Oculus is a Virtual Reality Platform and they make VR Headsets. Their Android and iOS apps are built using React Native.
Flipkart
An Indian E-Commerce Giant, owned by Walmart. Their android and iOS mobile application is built using React Native.
Tesla
Elon Musk owned Tesla's Mobile Application for Android and iOS is built using React Native.
Uber Eats
A Food Delivery Platform by uber, it's Android and iOS Applications are built using React Native.
---
Frequently Asked Questions(FAQ)
I have an existing app written in Objective-C/ Swift / Java. Can I still use React Native?
What are the advantages of using react native over the native approach?
Which is better React Native and React.JS?
Will An App Made on React Native look and run the same way on iOS and Android?
Does having React Native mean we don't need native developers?
Top React Native developers putting in years of experience to craft a masterpiece for your business.
Hire React Native developers that have helped clients build custom software solutions across the globe. We are here to help you build your product from scratch. Our team is focused on delivering an optimal web solution that fits your industry type.
---
Expertise
Engagement Models
Extended Team
When in need to add more developers to your team, Hire one of ours. Virtual extension to your existing team to ensure your work is delivered on time.
Managed Project
We have an experienced team of designers & developers that takes care of your project. We oversee your project from inception to completion.
Single Service
If you need help with any specific service, e.g. UX/UI Design, Web & Mobile App Development. We are a one-stop destination for any of your application needs.
Brands we have worked with
.