Managing a business requires one to devote time and energy to many aspects of it. Whether it is marketing or human resource management, one has to take care of each field. However, as the workload of any enterprise increases, it becomes difficult to put in the same amount of effort into each task. Eventually, this leads to a dip in productivity.
What many people don't realize is that they can consciously decide to keep a business productive using software.
These are the top 20 B2B SaaS companies that have solved the problems of customers around the globe. Read on to know more about how they've solved problems for their customers.
1. Google
Google is the first Internet giant that comes to our minds when we think about B2B SaaS companies. Google's services like documents or making beautiful PowerPoint presentations have enabled it to ensure the satisfaction of customers. Google is user-friendly and has options that make it simple for users to understand the software.

2. Troop Messenger
Companies are working from home in the wake of the coronavirus pandemic. Fortunately, productivity doesn't end at home. Instead, one can boost their productivity with Troop Messenger's tools. Troop Messenger provides its user's features like HD video calling, audio calling, and desktop control. It has a call-to-action button that says, "Free 7-day trial". Customers can know whether they enjoy the software before they decide to purchase it.
3. Hiver
Hiver offers its potential leads a free report and collects their email ids. The report's objective is to explain which emails take up most of their time. hiver's main objective is to enable customers to deliver high-quality customer service through G-mail. Offering the report sparks curiosity in the minds of the target audience. They become more interested in knowing how hiver can help them in their email marketing efforts.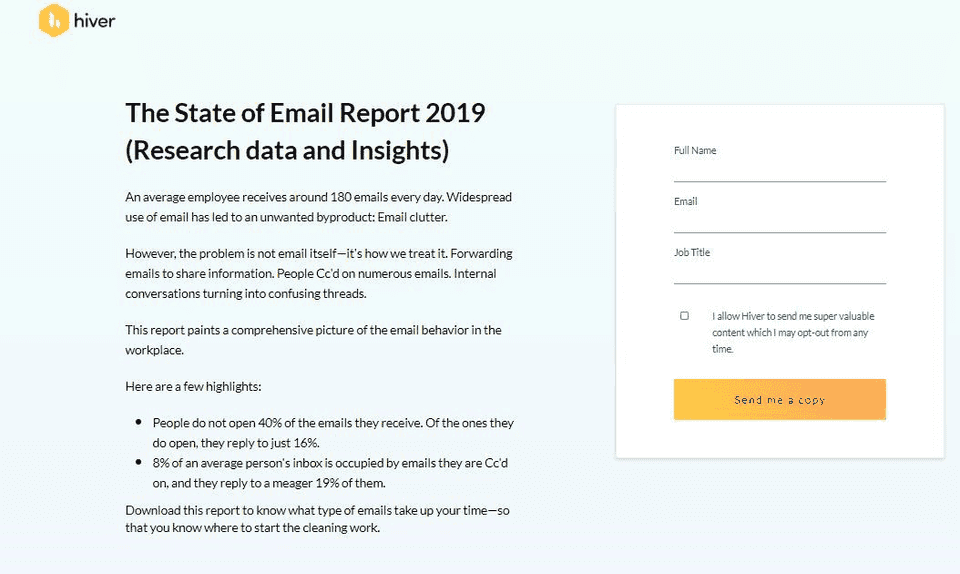 4. Atlassian
Atlassian introduces itself as a company that has enabled teams around the world to become productive. The opening paragraph is powerful. As a B2B SaaS company, it differentiates itself by highlighting the fact that it is committed towards client satisfaction. "We're serious about creating amazing products, practices and open work for all teams", showcases their commitment. Atlassian helps companies with features like project tracking, IT service management, and document collaboration.

5. Draxlr
Draxlr is a B2B SaaS application that provides you ability to make better business decisions based on your data.
You can dig deeper into your data by building queries, and dashboards. You can set alerts to receive Email or Slack notifications whenever your data changes. You can invite your team to your database and give them specific permissions.
The best part is that it's free for a single database.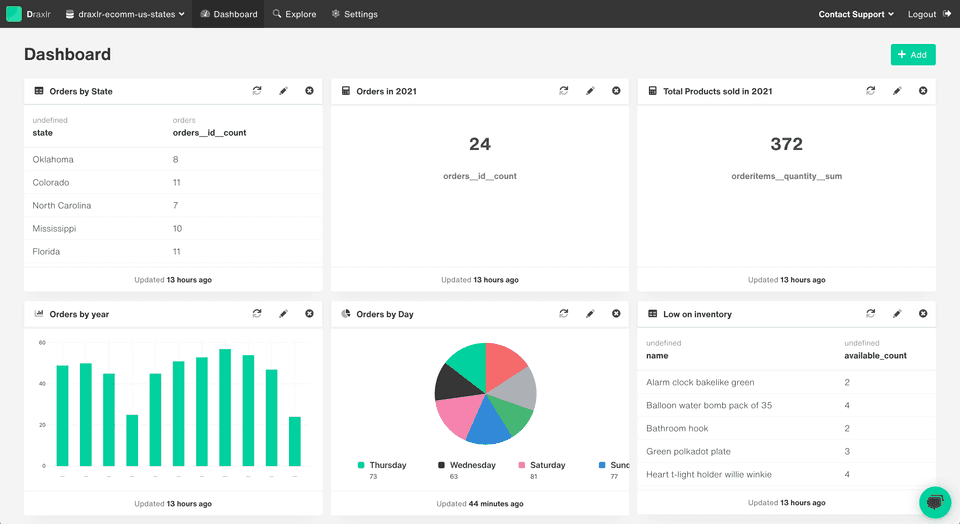 6. Sup! Standup Slack bot
The Sup! bot conducts asynchronized standups and schedules multiple follow-ups. Standup meeting is an essential tool of communication, for directing a team's progress towards the sprint goal. Whereas the follow-ups evaluate the progress of the tasks discussed in Standups.
The Sup! bot Standups allow you to discuss important daily targets and critical impediments. The follow-up feature schedules dedicated queries for different departments, asking relevant questions for updates on task progress. To facilitate the management, user responses from both Standups and follow-ups can be compiled into reports.
Asynchronous online standups/follow-ups will ensure an uninterrupted workflow, despite disruptive work environment changes like a pandemic. The Sup! bot in Slack, works as an automated communication tool to direct your business workflow.
Install link - https://slack.com/apps/A01SS9WN8V7-sup-standup-bot.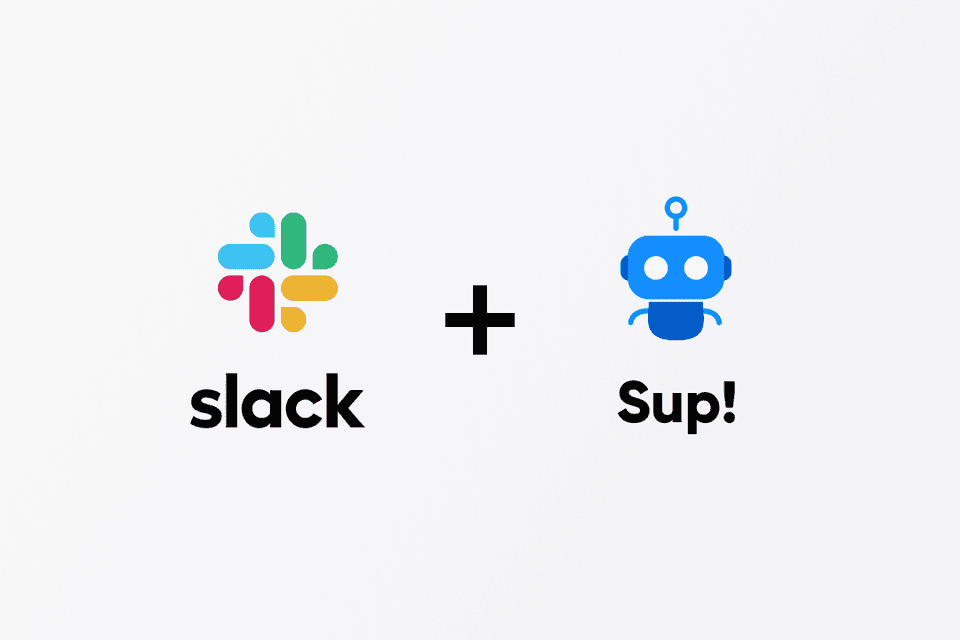 7. Elasticsearch
Elasticsearch is a tool that businesses used to analyze their data. The tool allows one to perform functions like application search, site search, and workplace search.
Elasticsearch asks users for their e-mail id and lets them sign up for a trial on their website. Once the customer watches a live video, he/she can decide whether he/she wants to use Elasticsearch.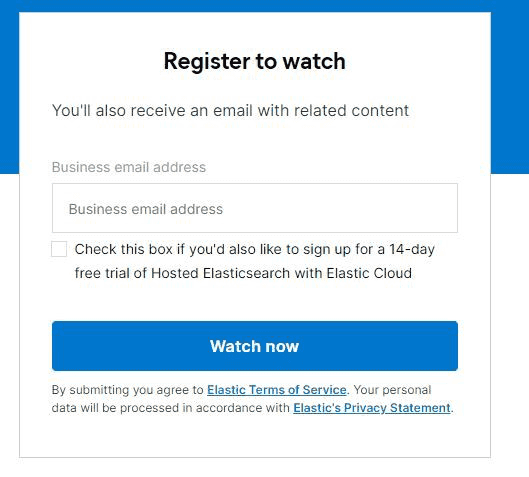 8. Lastpass
Lastpass is a beautifully designed SaaS website. The website has a chatbox that asks, "Tired of forgetting passwords?" The most noticeable aspect of the website is that there is only one answer that says, "Definitely!" This tactic is used as nobody believes that forgetting passwords is a good thing. These are the images that Lastpass shows to prospective users as a part of its website strategy.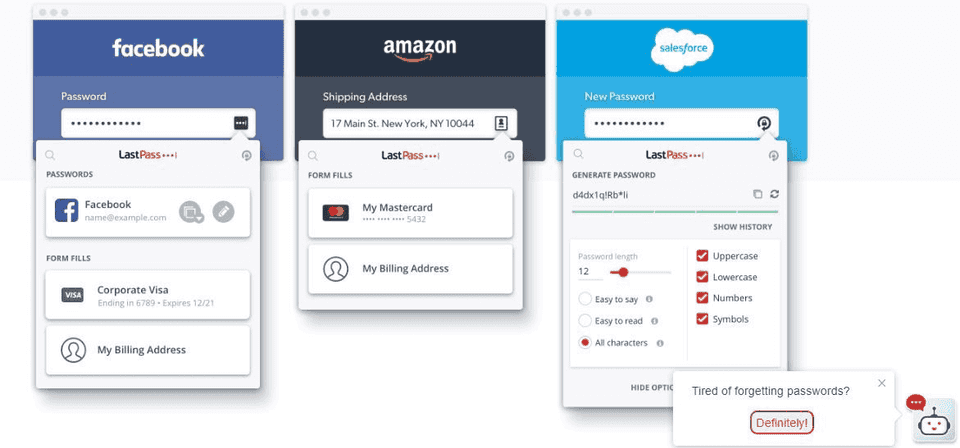 9. PieSync
Do you want to make sure that your data remains in sync across business applications? PieSync will do the job for you! With Piesync, you can automate tools like marketing tools. For instance, you can divide emails into different segments based on distinct customers. Customers can be unsubscribed or subscribed to email lists. Piesync writes, "As easy as pie," on its website, which attracts users and encourages them to learn more about the company. The website design is aesthetically pleasing, which helps the Best SaaS Websites get noticed.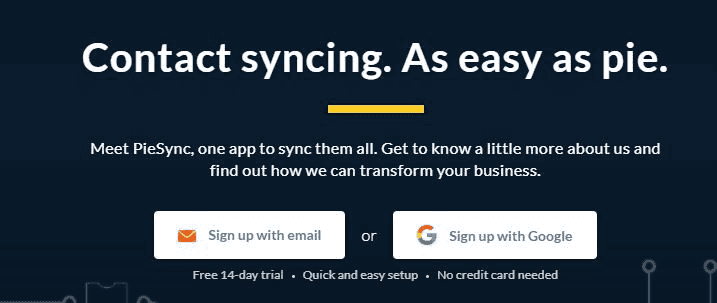 10. Drips
Drips is a software that enables businesses to connect with their customers through conversational messages. Drips also help companies create marketing campaigns that attract their target audience. Drips make efforts to understand a company's objectives before creating new campaigns. Drips enable its customers to schedule a free consultation in which reassures customers about their purchase decision. A free consultation is beneficial to boost the sales of a SaaS company. It enables the target audience to directly speak to the company representatives and clarify any questions. SaaS companies that do not offer opportunities for free consultations are at a disadvantage. This is because customers have limited resources available to make a purchase decision.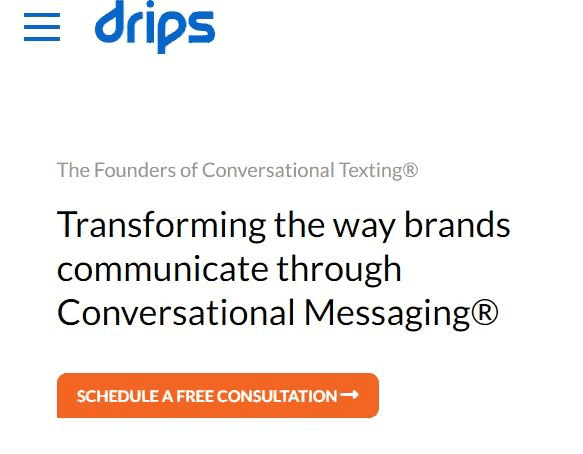 11. Twilio
Twilio includes an intriguing call-to-action button on its website, "Sign up and start building." This encourages a target customer to know what it's website represents. Twilio talks about a new normal, which shows that the website is updated regularly according to the business's environment. It is crucial for B2B SaaS companies to understand that businesses change constantly and a website needs to be updated to reflect the changes.

12. AdRoll
AdRoll is a data-driven management platform that helps businesses focus on their marketing efforts. B2B SaaS companies help customers analyze their data and AdRoll has been successful in doing the same. AdRoll helps companies send personalized product recommendations to customers based on their past purchases. It provides services like cross-channel management to ensure that businesses are able to perform according to the goals that they've set for themselves.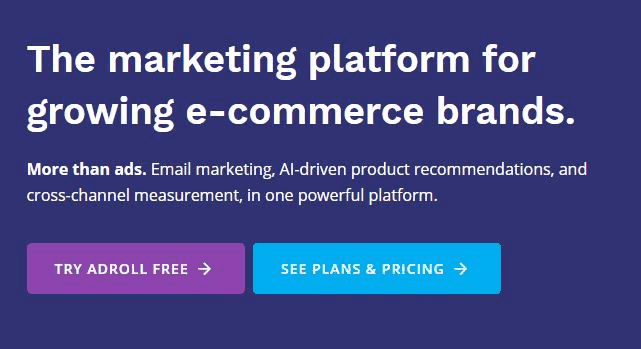 13. Bill.com
Bill.com's B2B software uses a compelling call-to-action button that reads, "Sign up for a risk-free trial."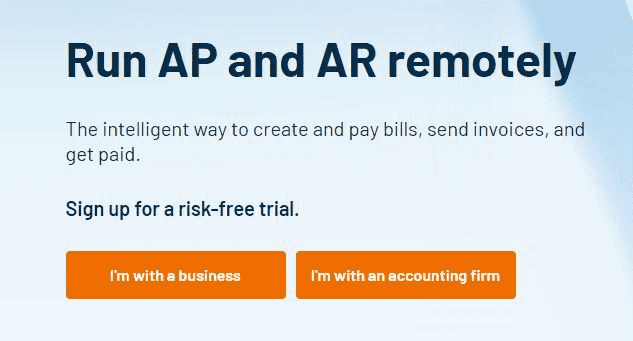 14. New Relic
New Relic is a software with the objective to help engineers build efficient software. It does deep analysis of your website and shows what part of the code is consuming too much resources on your servers. This helps engineers optimize the website for better performance.

15. Octobat
Taxation can be difficult. With Octobat, the process of understanding how sales tax work becomes slightly easier. Octobat's beautiful website encourages customers to make sure that they know the exact amount of tax that they need to pay.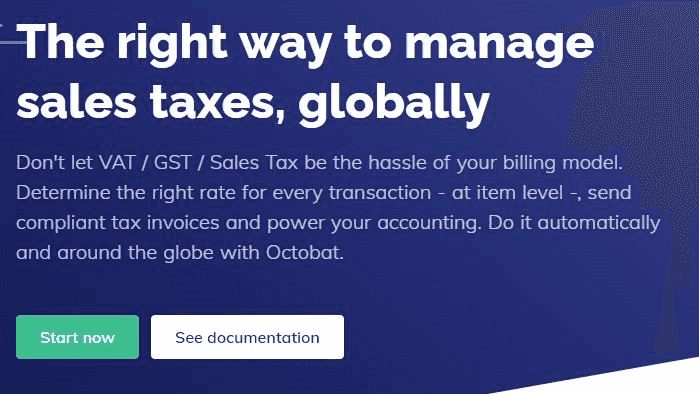 16. Thinkific
If you're looking for a software company that helps you create courses for students, Thinkific can help you. The combination of graphics and the ability to slide across the images on the website help Thinkific stand out.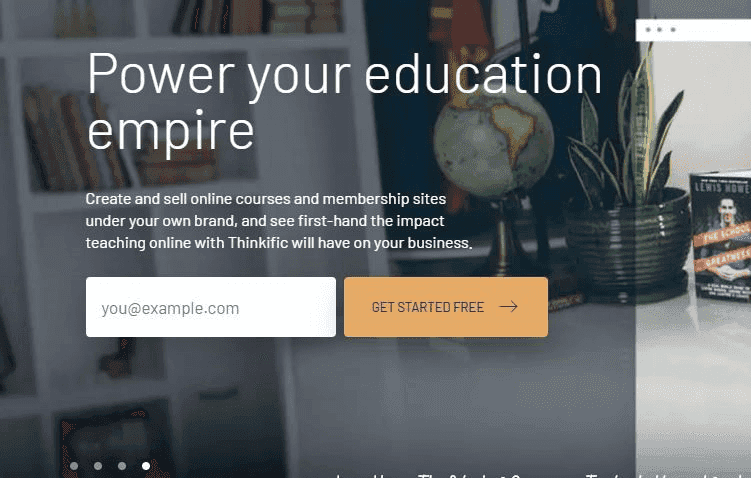 17. Vervoe
Vervoe is a company that hires candidates based on software that uses artificial intelligence. With Vervoe, hiring becomes a simple task. Vervoe highlights the benefits of using it on its website. For instance, companies can hire candidates based on performance and not on the basis of a CV. Vervoe's approach towards hiring candidates is something that employers ignore as they are looking forward to saving their time during the hiring process. Vervoe shows them how they can save time using an efficient method of hiring candidates.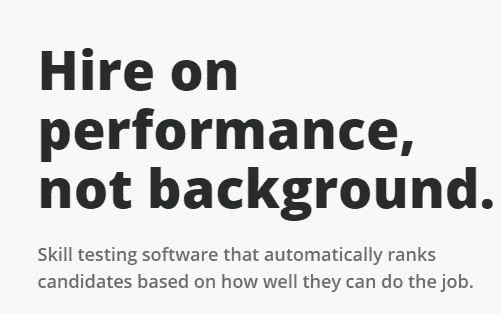 18. Accelity
Accelity uses a creative landing page to showcase what it can offer its customers. The company helps companies in their sales and marketing activities. It introduces itself to potential customers in a friendly way. Accelity's image of cheerful people in the background creates a positive first impression in the mind of the target audience.

19. Pluralsight
Pluralsight emphasizes on the fact that it can enable businesses to enhance the skills of their workforce. Consider having a software Idea for business, when you start you and your team will go through a lot of learning. Its target market is companies that belong to the technology sector. Using colorful graphics and fonts makes the website appealing to its users.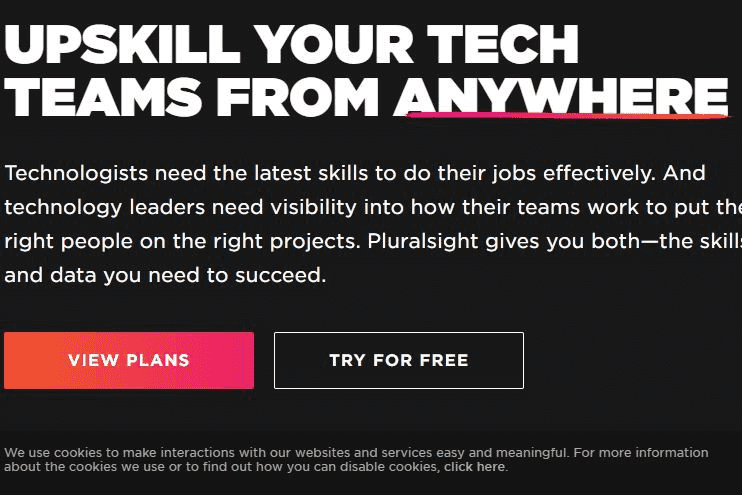 20. Paykickstart
Today's world has become competitive, and a business needs to rise to the top to get noticed in the market. paykickstart is a B2B SaaS platform that enables e-commerce companies to increase their conversion rates. The company also showcases how it has helped many companies with affiliate management by including customer testimonials. One can see customer testimonials written by people who work for top-rated companies like Stripe on paykickstart's landing page.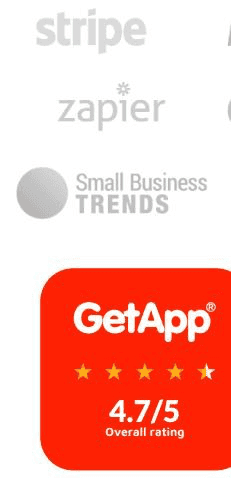 ---
Have you used any of the B2B SaaS companies that have been listed above? If yes, which one did you like the best?
Looking for Marketing help for your SaaS product, try Powered By Search, it is a B2B SaaS Marketing agency that helps companies with strong product market fit who want to make building demand a priority scale MRR at record-breaking speeds. They use SEO, PPC and positioning to help scale demos, trials and users for B2B SaaS companies.
For more information about Inkoop's website development services, head over to our services page.
- Mohita