Free Consultation
Cloud-based Service Management Software
.
Your applications offer essential services to your customers, and for the exceptional application and user interface, there's a lot going on. Inkoop builds a cloud-based management system that is secure, fast, and scalable. Our cloud base service management software relieves you from the trouble of hosting, servers, and other mundane worries. Deploying in the cloud also eliminates the need to invest in in-house infrastructure.
Our cloud-based service management software supports a wide range of SaaS, PaaS, and IaaS products. We are experts in building cloud-based service management software and we can help you migrate or integrate a new one for your existing application. Our dedicated consultants have great business expertise and they ensure that business owners spend in the right direction and utilize all the resources in the best way possible.
Data storage, accessing and disaster recovery.
Reliable analytics for understanding KPIs.
Low cost maintenance of existing applications.
Easy to add content like audio/video, APIs.
Powerful computing to resolve complex problems
AWS
Get a consistent, adaptable, and affordable infrastructure on the cloud that enables key components inside an IT framework of a business.
Azure
Azure offers real-time performance for businesses and is resilient to hardware failures. Azure encourages the reliable running of applications and has tight control over the server environment.
Google Cloud
Permit your organizations for driving your own applications with the best in class infrastructure that powers Google's own services.
Heroku
Heroku is a cloud platform developed for modern apps on a managed container system with integrated data services and a powerful ecosystem.
Render
Render is a fast and modern managed Cloud Deployment Platform for deploying web sites and web applications.
Why Use A cloud-based management system
?
Better Accessibility
The cloud is available whenever and wherever you have an internet-accessibility for virtual document management. The advanced solution allows for metadata tagging and helps you organize and retrieve documents faster.
Scalability
Scalability gives you the capacity to grow as you need it. It's either vertical or horizontal scaling. At the point when utilized correctly, you can execute to save both time and money. By breaking down key metrics we can assist you in building a cloud-based management system.
Rapid deployment
Cloud-based service management software requires minimal IT input on the client's side. Little to no software installation. The client has access to the latest versions as updates are done automatically.
Reduced IT Support
Reduced in-house server maintenance, upgrades, and security fixes lead to having fewer IT personnel and it better permits professionals to work on enterprises' core mission.
Hire Our Developers To Meet Your Business Objective
-
Cloud-based CMS is considered to be a cost optimization option, therefore there is an increasing trend in hiring developers for the same. Inkoop offers innovative and custom solutions for your cloud based service management software. With our experienced developers, you can accomplish more in a small span of time and grow your business.
Hiring a dedicated team for cloud CMS at Inkoop that will help you save up to 60% of the cost without having to compromise with quality.
Case Studies
.
While cloud computing is now dominating the business technology landscape for over a decade. Comprehensive cloud management is essential to secure cloud assets against data theft, data loss, and downtime. We have helped businesses build cloud base service management software to grow business, stabilize cost, and have a financial advantage with an efficient and powerful custom-built solution.
Inkoop's experience enables higher optimizations of business applications. While cloud computing is now dominating the business technology landscape for over a decade. At Inkoop we have spent that period to master the art of building cloud-based service management software.
We have developed a unique approach to deliver cloud-based service management software through proven records and a skilled workforce. We deliver integrated functionality keeping security as our highest priority.
Check out our case study on Cloud Platform development -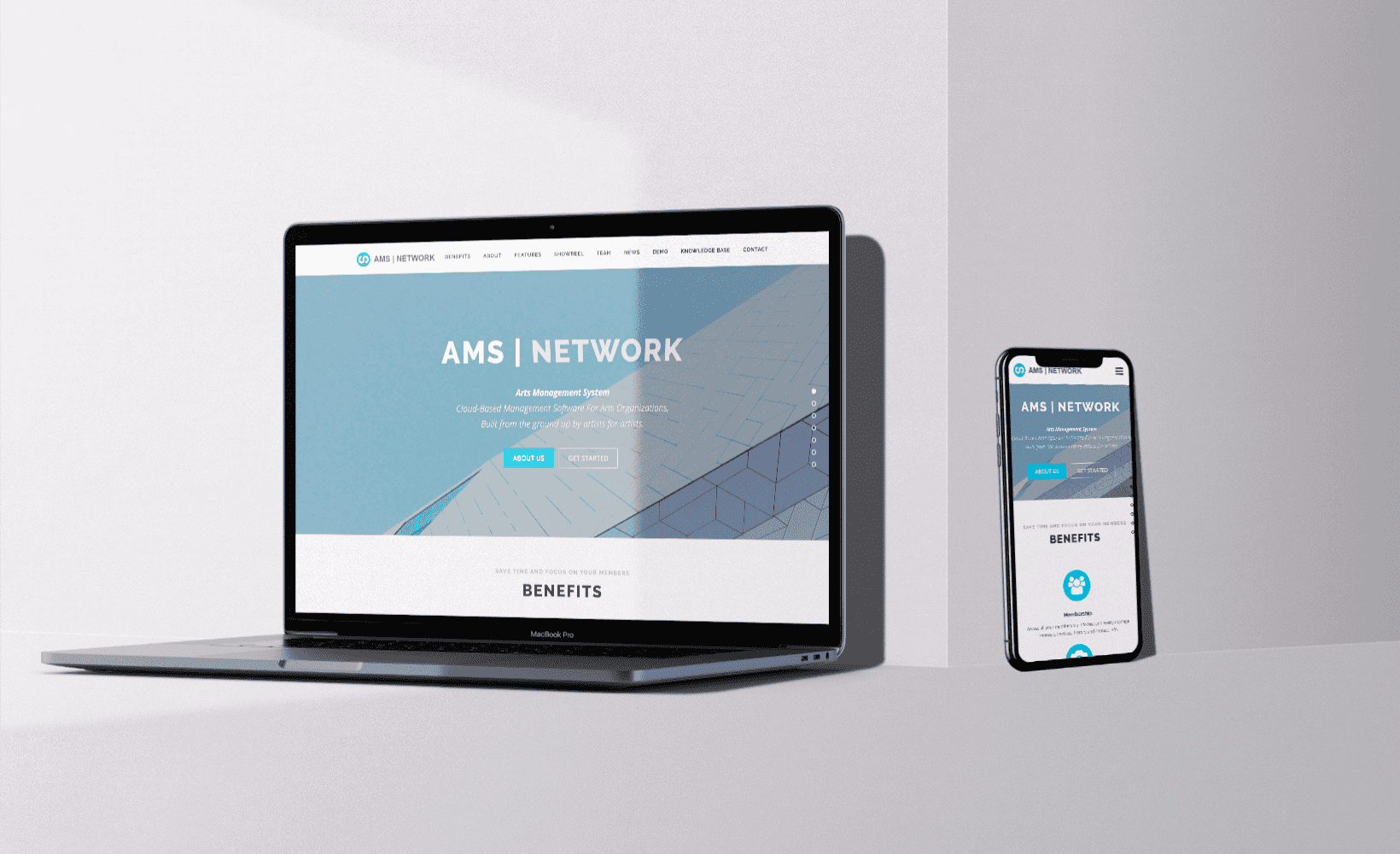 AMS Network
AMS Network is a custom backend tool that is used by Film communities to do various activities. Built the website in Ruby on Rails and ReactJS for front-end. Built a Video platform on NodeJS and integration with AWS ElasticTranscoder to render large video files.
Cloud App Development
.
We build and deploy cloud applications designed to be futuristic and highly scalable. Our mobile-first design approach with impeccable programming and functionalities allow us to create a high-performing cloud application, including ERPs, CRMs, and more.
Migrations Services
.
We will work with your IT team and service providers to help you migrate the applications, work processes, and entire undertaking methods to ensure data integrity and minimal system downtime.
Cloud Document Management
.
End to end encrypted cloud storage solution. Our management solutions integrate cloud-based storage using public, hybrid and private servers.
Cloud Computing Architecture
.
A hybrid solution to consolidate your applications and services in the cloud. Cloud architecture eliminates siloed data to ensure the mission-critical process communicates with one another. We leverage architecture to streamline data flows and publish your APIs in the cloud.
Software as a Service Development
.
Our Software-as-a-Service (SaaS) arrangements including CRMs, ERPs, marketing automation, geo-locating services, and document management. We are experienced in writing code for different Platform-as-a-Service (PaaS) and Infrastructure-as-a-Service (IaaS) build-outs utilizing SAP, Azure, and Oracle for speed and ease.
Cloud Security
.
To guard against data losses due to system outages. We can develop network-based, distributed, multi-cloud solutions. Our team has experience building cloud storage solutions on most mainstream IaaS offerings like Amazon web services(AWS), google cloud, and Microsoft Azure.
Solutions
Our CMS Development Services
.
Choose the correct kind of cloud-public, private, or hybrid
Cloud development and support
Integrating cloud with existing systems
Asset pooling to serve enormous no of clients
On-demand capabilities of cloud hosting services
Scalable and flexible to suit your business needs
Multiple services to meet complex user demands
Cloud-based solutions at the lower cost
Engagement Models
Extended Team
When in need to add more developers to your team, Hire one of ours. Virtual extension to your existing team to ensure your work is delivered on time.
Managed Project
We have an experienced team of designers & developers that takes care of your project. We oversee your project from inception to completion.
Single Service
If you need help with any specific service, e.g. UX/UI Design, Web & Mobile App Development. We are a one-stop destination for any of your application needs.
Our Process
01
---
Discussion
We begin with a detailed requirement analysis to understand your objective & scope.
02
---
Planning
We layout a plan on subsequent steps & come up with a time frame to build a quality product.
03
---
Design
Application takes shape & a layout is prepared to understand the look & feel of the product.
04
---
Development
This is where we build the product from design to code and make the application work.
05
---
QA & Testing
Intensive testing is performed to ensure that the program works Bug-free & high-quality.
06
---
Deployment
We push the code for deployment to a secure & fast server.
Why Choose Us
?
At Inkoop We have been able to deliver our promises through our highly experienced team dedicated to design elegant web applications. Using the latest technologies and tools, with our high coding standards our developers have brought smiles to our client's face and this has helped us build a bond with our clients.
Detailed Requirement Analysis
We at Inkoop do a detailed requirement Analysis with our clients to provide end-to-end web development service and make sure we meet Our Client's expectations with a quality product.
Experienced Team
We have dedicated programmers, UX Developers, and testers. Our Developers have skills in building single-page web applications and complex versatile applications.
Product Security Assurance
Your project is completely secure with us. We take all necessary measures to secure your App. We sign a full non-disclosure agreement with our clients.
On-Time Delivery
Project on-time delivery is the utmost priority. We deliver all the projects we work on within a timeline with great quality. We keep you updated on the progress in addition if the product has issues/bugs, we fix them for free.
Premium Code Quality
Premium Quality is the goal throughout the development process. We have our QA team that ensures the code is always of high quality and optimized. The Quality of the code is significant, as it impacts the general programming quality. What's more, quality affects how protected and secure your software is. The premium quality ensures that the website performs well when you have high traffic.
Test-Driven Development
Our team uses the latest technologies and tools. All the code written by us is tested with automated tests. This helps you against unexpected code changes in the future.
Planned Development Process
We plan our work in Sprints of 2 weeks. We use project management tools like Jira, Asana, Wireframes, Adobe XD and Invision. These are all standard tools used across the industry, Where you can assign a task and monitor the development. All the work is put in the project management tool of your choice and we communicate on a regular basis on Instant Messenger like Slack.
Support and Maintenance
We've got your back even after the work is done. We provide support and maintenance. Performance bug monitoring & fixes, security updates & backups.
What Our Clients Say
?
"A responsive team, Inkoop is always available to provide support, making them excellent partners. Over the past five years, the project has run smoothly and successfully, satisfying internal stakeholders."
Cam,
CPO, Arts Management System
- VIA CLUTCH
"The portal has had a great impact since it's been integrated to the website. The team at Inkoop is responsive, easy to work with, understanding, timely, and able to do a great job."
Gerald,
CEO, Ballers Bridges
- VIA CLUTCH
"Inkoop exhibited their ability to grasp a complex project and provide potential solutions. The team strategized through seamless communication and a clear prioritization of tasks. Their efficiency and flexibility led to the speedy finish of a first-rate development project."
Jesse Fowl,
Managing Director, Solomon Solutions INC
- VIA CLUTCH
Frequently Asked Questions
I just have an idea for the project, can you help me take it forward?
My project will need continuous enhancement and changes?
How does your team select the ideal technology for my project?
How do you manage the code?
What project management tools do you use?