This write-up will helps you to understand what is Facebook pixel, How it will improve your business.
Facebook pixel is a tool which will help you to track the people behaviour on your website.
It is basically track the data from your website by using the events to build the targeted audiences for Facebook ads, remarket, optimize the ads.
An event is a action on your website that can be tracked such as when someone clicks a button or visits a page.
Facebook pixel provides plenty of pre built events like view content, add to cart, purchase, search. We can create our own events also which is called conversion
By adding events, you enable Facebook to show ads to people likely to take a specific action or build audiences of people who triggered a specific event. You can also add parameters that pass unique information, such as the dollar value of a purchase.
Facebook pixel will improve targeting of the people who can see and you can make your ads more effective and the quality of the ads. it will help you to reach more people who are intrested in your product
Facebook provides Dynamic ads also, Dynamic ads will automatically promote products to people who have expressed interest on your website or in your app.
For that you will simply upload your product catalogue (product feed) to facebook as cav file and set up your ad campaign one time, and it will continue working for you for as long as you want, facebook dynamic ads will display ads for thousands of items to the right audience. You can make ads from some category of your product catalogue also
It has 3 steps:
Setup catalogue
Build the target audience based on the pixel events
Create the ads from the catalogue
Example Ads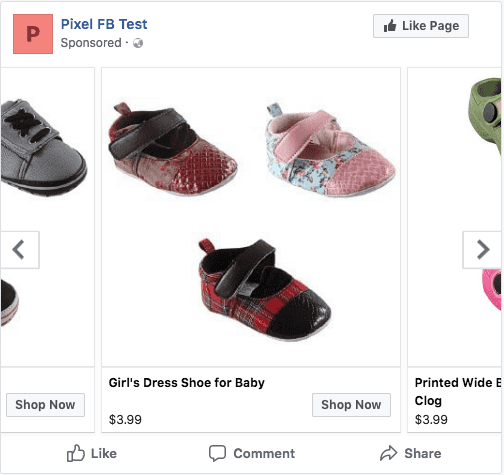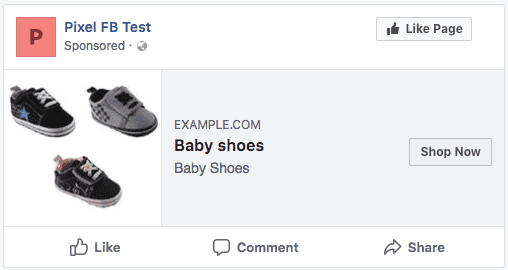 Contact us to setup your facebook pixel and boost your business growth.
- Yogesh Kumar